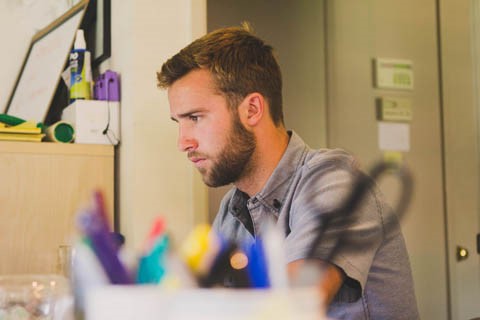 YouTube is primarily for entertainment videos, how-to videos, music, movies, and video games. That's why when top online marketing sites publish their videos and rank in the #1 spot, the amount of traffic still isn't comparable to music, movie, and how-to videos ranking in comparable positions in their markets. That's important to remember if you plan on using YouTube to market your online business. Having said that, there are some really great ways to get traffic from YouTube, provided you can figure out how to get your videos to rank. Here are some quick points to consider:
How To Get YouTube Traffic
Everything starts with keyword research. Create titles that contain your keyword and also grab attention.
Your video resolution must be high quality. Ideally 720p or 1080p.
Make sure the video, audio, and visuals are appealing and engaging.
Create a contrasting thumbnail. Do all the other videos have white backgrounds? Then go bright colors, etc.
Have a call to action in the video. Ideally ask for them to subscribe, give a thumbs up, or watch another video.
Take a few minutes to correct the automatic transcript.
Create a playlist with similar videos and use a good keyword for the title.
Embed your videos everywhere.
Link to your videos from everywhere.
Optimize your Channel page.
Create longer, not shorter videos, as long as you have good content throughout.
Don't be spammy or controversial all the time. Give people what they want.
Ranking YouTube Videos Tip:
If you're determined to use YouTube, you need to do everything you can to make your videos catch on and gain momentum. Once a video gets picked up, YouTube will do a lot of promotion by circulating it within their recommendation engine.
– James Parsons
The source of this content came from "15 YouTube SEO Tricks To Rank Your Video" and can be found here: http://www.seoblog.com/2016/11/youtube-seo-tricks-rank/