How To Win The Click And Rank On YouTube
In this video, you'll see exactly how to get your videos ranked, which starts at the very beginning with the vision for your channel. This will guide your channel content and future growth, so you want to get this right before you move any further.
Once you have a tight focus about your market, you want to find out exactly what videos your audience would be interested in watching. If you create videos that are perfectly targeted to your audience, you have a better chance at getting the click.
YouTube SEO Ranking Factors
Click through rate (CTR) is a ranking factor in the YouTube search results. When YouTube gives you a chance by ranking your video, and you don't get any clicks, your video will start to drop in the rankings. The same goes for the other way around. You want to make sure your thumbnail is different from all the other thumbnails on the page so that it stands out and has a better change to get clicked and watched.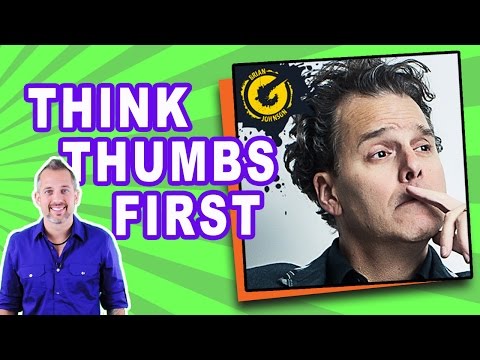 Win the Click it means that when someone logged onto YouTube and they see a thousand thumbnails you've got to win their click having a great title would get you placed but getting someone to click is a science that we're going to break down for you right now so let's do it I'm own video what's up entrepreneurs and marketers our job is tough and my job is to help ease your pain you won't have to build a baseball field in fact getting more views on your videos is all about winning the click that was a field of dreams reference by the way winning the click means being the best of the best and i'm going to bring to you a youtube growth hacker who's going to share his tips on creating a thumbnail that works brian g Johnson is new on the YouTube scene but he's grown like a gorilla in a pumpkin patch over the last few months gorilla in a pumpkin patch who says that BG j is doing some superhot stops O'Brien take it away heyo and it's great to be here at the video spot in this video I want to share with you a strategy that anybody can use to drive more views gain more subscribers and ultimately succeed on youtube whether that means building a list selling a product success depends on the ability to drive views and that's what we're gonna do today let's go now what makes the strategy so very powerful is it allows you to drive video views from other people's videos here's a great example now we're looking at the video what is marketing and brand strategy this video has driven over a hundred thousand views and notice that my video is a position number one as suggested videos and this video has driven hundreds of video views to my channel to this specific video and has led to subscribers growth and more now here's another great example this particular video has driven over a hundred thousand views and in the last month or so has driven well over 500 views back to my videos back to my channels has led to more video views more watch time and more subscribers as you can see the strategy is driving tremendous results to my channel but it gets even better because I'm structuring my playlist in the way that i am highly relevant and highly related videos in the playlist once viewers land on my video I'm dominating in suggested meaning that i'm driving more of my own views and the cycle just continues here's how you can make this work for you step number one is to have vision of what your channel is about and the theme your content with playlist now for example my channel is all about video marketing about video editing it's about getting results on youtube and it's about affiliate marketing and more that's about four or five different topics and if you look at my playlist it's themed accordingly the playlist at the top of my channel is YouTube related the playlist after that is editing videos with an iphone or ipad it's not just general video editing but editing on an iOS device and that's having that really tight focus that i'm talking about next as I really theme out my playlist I then look at the type of keywords surrounding that playlist and I cranked out videos specifically around the playlist in overtime i produce videos that rank well drive views and they start to dominate in suggested videos and it's really just that simple now here are a few tips stay with me this is super powerful and can help you to move forward tip number one when you create your playlist make sure to set it to official playlist official playlist drive more views so you want to take advantage of simply clicking a button to get better results tip number two when you create your thumbnails for your playlist do so in a congruent branded way notice that my imovie tutorial videos always have a tan background it's these subtleties that can really help you stand out and make a statement when someone lands on one of your videos and why that is is because as they're watching your videos all your other related videos will look similar they'll be branded and that makes a statement hey this is pretty good stuff i'm interested in what this youtuber has to often offer and that leads to further investigation of your channel people watching more of your videos this leads to more watch time better results dig it step number three is to leverage the power of relevancy when you start out and you publish a new video pick one keyword phrase and only one keyword phrase and target that now what I do do with each video i uploaded as I target the one phrase i add the one phrase to my title I add the one phrase to my description and then i right youtube tags around the phrase and doing this really creates a high relevancy score in the youtube search engine the algorithm sees that you're going to have an easier time ranking for that one keyword phrase now later you can go back and add additional keyword phrases if you're driving views with your video and why that is as you drive more views you gain more watch time and watch time is really kind of the juice that allows us to rank for various keyword phrases so in the beginning a video doesn't have any authority doesn't have any watch time so we leverage relevancy in order to rank later as we drive those views then we can add more keyword phrases because we're not so much relying on relevancy because we've got watched i'm working for us so there you have it all one right from the horse's mouth these are the strategies that i'm using right now to grow my channel exponentially put that into action make use of this information because it plain works now i'm brian g Johnson if you haven't checked out my channel well check out the youtube card now I think oh it will probably drop a link in the description somewhere would love to have you as a subscriber it's been a pleasure sharing this information here at the video spot Owen my friend back to you thanks so much Brian we put your subscription link in the box below so guys check out Bryon's channel he's got tons of energy and a cool-ass poodle so check them out get started right with video marketing today with my video marketing toolkit downloaded get it it's free get started with script templates marketing blueprint you love it thanks so much for tuning and we'll see you next time