Imagine how easy it would be…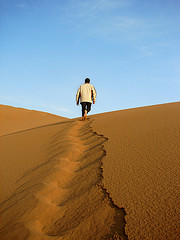 You've got a truckload of ice cold water in the middle of the Sahara Desert, and a 747 just had an emergency landing with 258, rabidly thirsty souls nearby.
You wouldn't need to beg them to take action.
No need for tricks or funny games. (You wouldn't even need to spell out the benefits.)
As for price point…just pick one. (After all, what does money matter at this point for these people?)
No creativity or pizzazz?…not needed.
These people are thirsty souls.
Recently a subscriber emailed us:
"I'd love to know…where do you come up with this stuff?"
I'll share with you exactly what I told here privately in the email reply:
Find a group of hungry buyers, and stand in front of them.
That's it.
I know it might sound cheesy…but really, this is one of the biggest secrets to success in selling anything.
Unfortunately, it can be difficult sometimes to find these thirsty souls…
…So, I wanted to give you a massive list of "thirsty soul keywords".
Use this as a brainstorming tool anytime you want to come up with new ideas for articles, products, affiliate promotions, or services.
Click here to download: 2,454 Products People Want To Buy Right Now
Here's just a little taste of some research we have been doing privately.
There are some real gems in here.
This is an actual list of 2,454 products that people have requested to buy…directly through the search engine query box.
*PLEASE NOTE*: We did our best to try to keep any offensive products or topics from this list, but we may have missed some. Please don't be offended if something "nasty" or "crude" made it into this list. We are not endorsing any of the keywords or products mentioned in this list.
Oh, and I'd love to hear from you…please do leave a comment or any questions you might have below.
(Especially if you had any "ah-hah" moments while looking through the list"