How To Find Great Niche Markets In A Keyword List
If you've used the Google Adwords Keyword Planner (GAKP) or some other keyword research tool to find a big list of keywords, you can find the best niches, by breaking down that list into smaller, highly targeted niche markets.
In this video, we'll start with a really big market: "ipods" and I'll show you a really easy way to take that large market and break it down into a smaller, very specific groups of keywords using Keyword Grouper Pro.
What Do You Do With Niche Market Groups?
Once you have broken down a much larger market into smaller, more targeted niche markets, you will then want to take those terms and head back over to the Google Adwords Keyword Planner and do a quick check on the search volume for all the keywords in the smaller group. This will give you a good estimate of the amount of monthly organic traffic that is available to you if your niche site begins to rank for these terms. One other benefit of using this method is that you can create a small network of related niche sites that target specific groups of people who are all interested in the same things.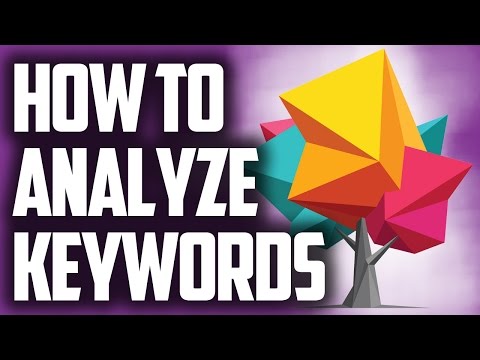 Now that I have keyword grouper pro opened up I want to show you a really easy way to break down groups into subgroups so you'll notice here i processed 41194 keywords there was a total of 1571 groups created that had at least 5 key words in them ok so anything less than five was put into the less than five tab but everything more than five is on five or more and you'll notice this first one here is apple with 256 keywords or keyword phrases in the group when I do the original grouping I excluded the word ipod and ipods but i did not exclude the word Apple this is a pretty large group here so what I'm going to do is I'm just going to hit the copy button that's going to copy that term to my clipboard and then i'm gonna go ahead and open up a second instance of keyword grouper pro now to do that all i do is navigate to the folder where I have keyword grouper pro saved I double click that and will just simply open a second tab in my browser so if i click over here you'll see that's just another tab in my browser you can open as many instances as you want but just be advised that in time if you have 10 15 20 inches open it will take a lot of memory on your machine i'm going to go ahead and just paste this by hitting ctrl + b or you could right click and hit paste now i just have those key words that were in that Apple group because I copy those to my clipboard this time i'm going to set a minimum group of two so I want much much smaller groups but they're just going to come from this this group we had earlier and this time I want to exclude the terms ipod ipods apple and we'll just leave it at that now for this all makes sense you do want to watch video one or went over all the settings I'm not going to do that again in this video but just know I'm going to exclude these three terms for this list and now it process keywords ok you see now that there was 275 total keywords that we analyzed and now 51 groups were created with two or more now let's take a look at the groups that we have here so we have keywords group by the word cases by gen – apple ipod gen 2 3 4 5 identification instructions locked manual batteries and turn it on turn off commercial cable so you can see we've got some really great groups out of this list here and we clicked on less than two there were still some terms that were just unique in this group here so we still want to definitely look at these terms but we were able to get some more groups from this large group that we had 256 so this is a great way to step down so you have this very large list of keywords you group that and then when you still have lists that are pretty large you want to get even further you just change the maximum group length and add some new excluded terms and you can break those terms down even further and this is a great way to get really nice tight groups for your AdWords ad campaigns or any pay per click (PPC) and also for SEO so you really target the right terms on each page