Finding A Great Affiliate Marketing Niche By Grouping Keywords
In this video, you'll see how easy it is to break down a really popular topic into much smaller, more targeted niche markets. You can target these niche markets with your affiliate website.
One of the biggest problems for those just starting out in affiliate marketing is targeting the wrong niche or targeting a market that is too broad to reach effectively. In this example, we take a very popular market (betta fish) and we use a combination of tools to quickly drill down into a very targeted niche.
Use This Niche Market Training As An Affiliate Marketing Example
You can take these exact principles mentioned in this video and apply them to any market. It could be golfing, publishing, gardening, fantasy football, etc. Just pick a market that is large enough to have thousands of searches per month, and then use this exact method to break down that large, popular market into hundreds of smaller, but great markets to target with your affiliate sites.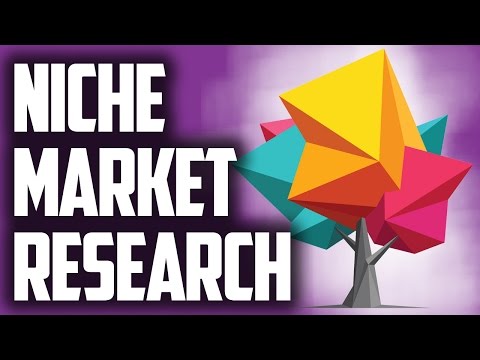 In this video I'd like to show you how you can use QuestionSpy and keyword grouper pro to do some high-level niche research in just a matter of minutes but you're going to get a lot of information back and you're going to do it using the use of people's questions and the groups that are contained inside those questions so in order to save time I've opened up Question Spy top searches and I've opened up Question Spy top searches commercial intent and I know nothing about this topic so it makes a good one to search on I just put in betta fish or betta fish and not sure exactly how you say that word there but we've done it in both sides then I'm just going to go ahead and ctrl a ctrl C to copy those now i have an old instance of keyword grouper pro and i wanted to do that for this reason once i'm finished with this if i want to refresh it and do it again you could close the tab down and open it again you could also hit ctrl shift and our to do a full refresh or you can hit refresh your screen and if i do that you'll notice the data still there so I can hit ctrl shift our and that will totally clean everything out and give me a totally new instance of Keyword Grouper Pro i take this these benefits questions and i will paste them there and then i'll go ahead and go to the commercial intent ctrl a ctrl c copy them to the clipboard and then i will just hit enter there ok so now we have all of our questions that people been asking all over the internet about betta fish ok and now what I'm going to do is I'm going to set the minimum group length at three and i definitely want to exclude the word better and we can also exclude fish ok so I'll set that is excluded worthless and then process these keywords now i'm going to go ahead and pause the video ok we're back now it's finished so there was a total of 867 key words that they analyzed and a 124 different groups were created to have at least three or more so now i know i knew nothing about before i started knew nothing about this topic but if I'm doing research on maybe i'm going to develop a new niche site or part of my affiliate site i want to develop so we see a lot of people asking questions about eating what do they eat what they eat the wild where do they live we have questions related to food fighting the kinds of lives together and kind of water plants we have sleeping during the day the breed females the color specific color mating need pooping how long they live bubbles kill ok and i'm just reading the term that they were great buy but if you look at these questions you'll see they're grouped how long – to beneficially how long can a betta fish be out of water how long are bass fish pregnant so everyone having questions specifically were tied to the word long how long and we can scroll down through here now as we mentioned in the previous video you want to see that if we want to take this eat here and actually we'll just do it real quick just to show you i'm going to go ahead and just copy this then I'm just going to hit ctrl shift our and i'll paste that and now that did clear out all the information so i don't have anymore but just to show you this here I'm this time i'm going to put in fish betta and the word eat which was actually what they were grouped by before but this time we'll go to – and so I put the excluded words and i set the group like that too and have process keywords okay here we go so this is where benefit dance can be a fishy tropical fish food and then how much food or beneficial seat so we got three nice groups out of that and if we want to click on less than 2 we still have some terms that just simply there are no there's not even to that go together so there's nothing in common with these that's the still are going to be great keywords like will betta fishy copies will betta fish eat mosquito larvae so these are still really good keywords for your site but just know we were able to break that down into two more groups here and then you can take these groups and you can actually plan out your entire site i'm going to show you how we can take these keywords and actually make a mind map for our new niche website that we're going to create around this topic but this is just a really quick video to show you that you can take a topic you know absolutely nothing about nothing at all about you can put it into QuestionSpy and get all the questions back people are asking then go to keyword group pro break those questions down into individual niche market topics and now you know exactly which topics and niches people have lots of questions about and you can build your site around these topics you can do it really quickly without even knowing anything when you started