Find what keywords your competition uses
In this video, we'll cover tools like SpyFu, SEMRush, KeywordSpy, aHrefs, and others. This method can be used to find all the keywords your competition is using in the PPC ads.
We'll also show you how to use the site: specific Boolean search to find out what the most relevant landing page is for a given keyword. Then you can use the Google Adwords Keyword Planner to find hundreds of new keywords from that landing page.
Spy on your competitors most valuable keywords
Using the above methods and tools, you can spy directly on what keywords your competitors are using, and build your own profitable keyword list at the same time.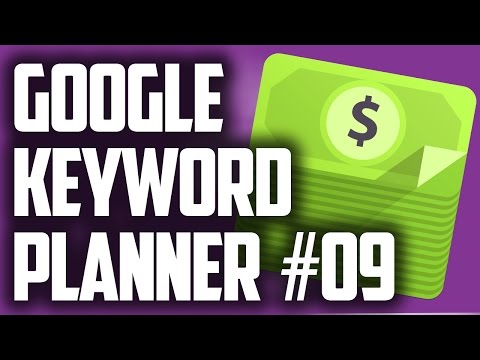 This is video number 9 in our Google Adwords Keyword tool advanced training in the previous video I showed you how to find the top five market leaders for any set of keywords that you put into the Google Adwords Keyword planner and in this video we're going to build on that idea so one of the techniques I taught you about was once you get that list of five market leaders you can use a tool like spyfu or keyword spy or SEMRush or aHrefs and you can basically find their ad copy so I'm just going to go over here this is spyfu and have just gone ahead and put in one of the competitors was gandermountain.com that we used in the previous video and if you scroll down here towards about most the way down here you'll get this AdWords history here okay and they do a great job here showing you when they split test their ads they'll show you which ads they end up with you can actually see the results they're split test that you'll see here we get the ad and then we get the landing page here that the ad was pointing to now we can then just take that landing page there and we can go over to Google Adwords Keyword planner and we can put it here into the landing page section and the Google Adwords Keyword planner will make suggestions based on the landing page we provide that's one great way to find additional keywords using your competitors ad landing pages specifically another option which is pretty neat is if you will go over to just google just open up google put in site specific parameter put in the competitor named so in other words this is the URL that you saw in the google adwords your plan all in video number 8 this was one of the market leaders so you put in the domain here then put in your broad keyword so this case it's fishing because we're doing a sample on the fishing term and what that's going to do is we're going to restrict the Google index to only include pages from this site that's the first part and then it's going to basically sort the remaining pages in the index by the keyword fishing and relevant to least relevant so the most important or the most relevant page on fishing on the site gander mountain is this right here i'll come back over to the Google Adwords Keyword planner and i'll paste that into the Google Adwords Keyword Planner and i'll click on get ideas and then i'll go ahead and wait for Google to return that information okay so there we put in a landing page and you'll notice now we have 1667 results for this landing page here if I wanted to restrict this even further and only get keywords that relate to fishing i would put in here fish ok now we have a total of forty one keyword suggestions specifically from this landing page that contain the word fishing we could put in different variations that's one option or you could just simply not include this and go ahead and just get the full list of 1000 i think it was 1667 keywords and then take this list right here the full list and dump it into the free tool keyword grouper pro i'll put a link for that free tool down in the comment section and if you put the keywords in there and let keyword group pro group the keywords then you'll probably get a much better selection of different groups you'll get terms related to fishing maybe poles rods reals baits lures things like that ok so that is the way that you can use a landing page of your competitor that you got from the Google Adwords Keyword planner market leaders report then put it into either spy sue or you can put it into keyword SpyFu or SEMRush aHrefs or you can go to google and just get the most relevant page for your keyword take that landing page put it into the Google Adwords Keyword planner and you'll get back some really great information and great keywords you liked this video give us a thumbs up you also want to subscribe to the MarketBold YouTube channel to get more videos like this and if you have a question about the Google Adwords Keyword planner go ahead and put it in the comments section below or maybe you have a question specifically about this video we'd love to hear from you will do our best to answer questions as quickly as possible and let us know what you think of this video or if you have another video you like us to make leave that in the comments section as well