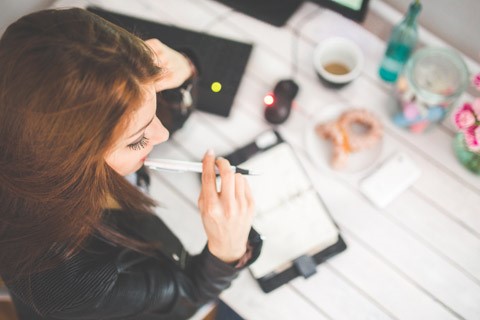 The first thing you need to do before you pick up another keyword research tool is to determine exactly what ways you want to deliver your content. This will determine how you go about looking for your keywords.
For instance, are you planning on writing blog posts, creating YouTube videos, offering free software tools and tutorials, designing infographics, or writing ebooks? All of these different content marketing mediums have slightly different keyword research requirements. For example, if your primary content marketing strategy is YouTube videos, then you will change how you look for these keywords. While the Google Adwords Keyword Planner works really well for Adwords keyword research, the numbers can be misleading for YouTube search. Here are some tips when you are just starting out with your content marketing plan:
Getting The Best Keywords For Your Content Marketing Plan
Know who your customers are. What do they want in life? What are their goals? What problems do they have that you can solve? Write down everything about your future customers that can be used to help with your content marketing plan.
Know where your customers are. Where do they go online? Where do they talk/chat online? What mediums do they use most? Email? Videos? Books? Products? Also, what mediums do they use least.
Pick one main method to reach your audience with your solution. Then pick two or three secondary methods that will reach them. Once you have settled on the primary method to reach your target audience, find out how your target audience searches within that context, and look for specific keyword tools that harvest that data. Your keyword source should match your content marketing source as much as possible. Start with a single method and test, tweak, and test again, until you have mastered at least one form of content marketing that reaches your audience. Then spend time on 2nd and 3rd sources.
Content Marketing That Works For Your Business
While I'd love to tell you that there is some magical tool that will solve all this for you, at the beginning stages of your content marketing, a simple pen, paper, and a quiet place to think are all that are needed. Once you have a very clear picture of who your customers are, and where they are online, you have everything you need to pick your primary and secondary sources of outreach. Then it just comes down to execution. Day after day. Steadily work through your content marketing plan, keeping a pulse with an eye toward improvement.