Find An Internet Marketing Niche Using Keyword Groups
In this example, we'll take a niche market (betta fish food) and we'll use Keyword Grouper Pro to drill even deeper into this niche market to find a niche within a niche. We can then take these new niche market groups and we can target them with our internet marketing.
Since most people just start with large markets online, they often get to the internet marketing steps and they are not able to get enough organic traffic, because the market they chose is too competitive to start with. This method breaks down very popular markets into small, niche markets that you can target well, even if you're new to internet marketing.
Niche Marketing On The Internet That Works
By using this method, you can dominate an entire sub section of a niche market or even a larger market. By creating quality content around very specific niche markets, you can focus your efforts on smaller groups of keywords that will bring you traffic. Once you have some traffic, you can continue to build up your website until you become an authority site in the larger market.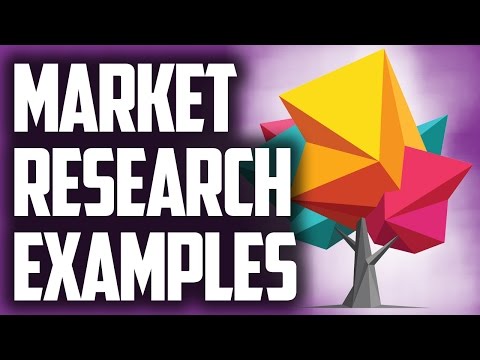 Here's an advanced tip on how to use keyword grouper pro and Question Spy to go really deep within niche and in this case we're going to do a niche within a niche so I have my groups up here for the term betta fish we did this early in a previous video and in my results I got back 124 groups that had 3 or more terms of them and some of these groups are very closely related like this one here the word eat so what betta fish can eat what do betta fish eat in the wild there was 57 questions related to the term eat but then this one food very close related betta fish how long without food how much food food expire why they spit out food so there was actually four groups that had quite a few terms in them that are very closely related eat food feed and eating so i went ahead and i just copied the individual terms within those groups and i pasted them into a text file and then as i was looking down to the terms I notice there's pretty much two ways people talk about this later say betta fish or they betta and so what I decided to do is I took Question Spy and i decided to put in betta eat betta fish food betta food betta fish feed betta feed betta fish eating betta eating and i did a top searches for all the questions related to those terms now what I did that as I just simply paste that into a text file and I'm going to go ahead and just copy all of these questions from all the different ways people talk about these betta fish eat food feed and we're going to go ahead and open an instance of keyword grouper I'll just hit Ctrl+Shift+R to clear that out you can hit refresh now i'm going to just paste in those questions i'm going to set a minimum group length of three now for the excluded words I need to include all the words that i grouped by so I'm just going to take all these right here and I'm going to put them in here ok so and we'll also put the word we're just going to put let's do this here ok so i put eat food feed eating fish and betta remember those are the actual terms that were the group's so one exclude those so we can get even tighter groups from this list also the exclude words list and i'm actually going to just leave this at three we could go down to two let's just try three and hit process keywords now pause the video and wait for this to finish ok keyword grouper pro has gone and put all of these into groups and now look at these great terms that show up so we've got gold fish canberra out baby fry kind betta ok so plural there's a great great one there for me to explore further pellets bloodworms many pellets plants brine shrimp flakes piece nails I mean look at all these this is just related to food and you could take this information and you could make an entire section of your site where you dominate all the search results for the types of food that betta fish eat and again remember when we started this research we didn't know anything about this topic we just simply use the questions that people are asking online and we use keyword grouper pro in order to break those down and then by just digging a little bit further into that we get a ton of great information we can use to build out our site and to get even more traffic