How To Find Keywords Your Competitors Are Using
The market leader report in the Google Adwords Keyword Planner will actually tell you who the 5 top advertisers are for your keywords. You can then take this information and go to sites like SpyFu, SEMRush, KeywordSpy, iSpionage, or aHrefs and find out exactly how they are advertising and what their best keywords are.
Once you know who the top competitors are, you can find all their PPC keywords using tools available online. In this video, I'll show you how to find out exactly who the market leaders are for your best keywords.
Spying on your competition to see their keywords
Once you know what keywords your competitors are using, you can spy on them and see what landing pages they send their traffic to, what offers they present, and what calls to action they use in their offers, so you can reverse engineer their sales funnel and compete at a much higher level.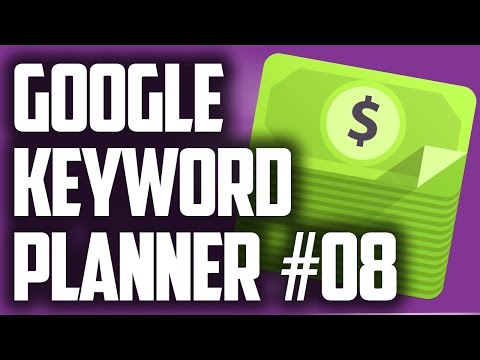 This is video 8 in the Google Adwords Keyword Planner advanced training series and in this video I'm going to show you how to take a look at the market leaders report and what you can do with that information so we're over here at http://adwords.google.com we've logged into our account and we'll go ahead and click here on search for new keywords using a phrase website or category i'm going to put in our keyword fishing here and i'm gonna go ahead and click on get ideas and I'm going to wait for the report to pull up here ok now that I've got the information front of me you'll see here I have 701 keywords that are showing for our search fishing i'm going to go ahead and click up here on search volume trends by the way if you don't have this graph here you can toggle that on and off with this icon right here and go ahead and click on search volume trends I'm going to compare to market leader domains now here's the cool thing about market leader domains market leader domains will show you the 5 domains with the highest ad impression share for your keyword ideas so for the keyword ideas down here what are the five domains with the highest ad impression share and it is based on your targeting so I have all locations hear and you'll notice amazon.co.uk amazon.com cabela's dickssportinggoods.com and gander mountain now if I go over here and change this to united states i'll click add and click save and then you'll notice what will happen to our market leader domain section here amazon.co.uk dropped out because we've got United States for targeting now at amazon.com cabela's Dick's Sporting Goods gander mountain and orvis.com now that's a pretty cool little piece of information to know these are the top five domains based on ad impression share for the keywords that are down here below now I could then take these individual domains and I could go and I could visit their site and see where are they advertising what products are they advertising you can do all kinds of reverse engineering on their ads using services like spyfu iSpionage SEMRush ahrefs things like any site that really tracks and monitors the pay-per-click ads of your competitors that you actually know Google's telling you these five domains have the highest ad impression share and that's coming directly from google not some third party site so then you can just simply take these market leader domains and go to those other sites like spyfu or SEMRush you could put in these domains and then look at those ads those are the ads that are doing really well for your keywords for these keywords that are right down here you then simply need to see what are the themes what are the calls to action what pages are they whatever landing pages they are linking to all the details about your competitors you can find out by using this market leader report in combination with tools like KeywordSpy SEMRush and SpyFu so this is just one more little cool thing about the Google Adwords Keyword planner that is often overlooked and not talked about and that's the market leader report that's available to you inside the keyword planner if you like this video give us a thumbs up if you have a question about the google adwords keyword planner can you just leave a comment below this video and I'll either respond to that comment directly or we'll create another video to show you exactly how to do that and go ahead and subscribe to the MarketBold channel for more videos just like this we give away tips tricks and tools to make your marketing life easier and we look forward to seeing you on the inside