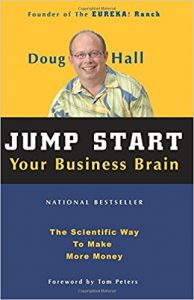 Eleven years ago, my Dad purchased an old copy of this book for $0.25 at a library.
It sat on my bookshelf collecting dust for 10 years.
Boy was I shocked when I finally took the time to read it.
The content is amazing.
This is my favorite marketing book, and I've read thousands of pages of marketing advice over the years.
I think a much better title for the first part of this book would be: "Predictable Persuasion: Scientific Proof That Just 3 Things Determine Your Future Success"
Let me share with you just a few of the powerful concepts you'll find in this book.
When you finish reading this post, you'll know exactly how to predict if a product will be successful or a complete "dud".
And you can do it with uncanny accuracy.
It's like having a crystal ball that sees into the future.
And this isn't some dumb theory.
The information your about to learn was based on millions of dollars of actual testing with 4,000 real products and services by companies you'd instantly recognize. (AT&T, Proctor and Gamble, American Express, Johnson & Johnson, Frito-Lay, The Ford Motor Company, Walt Disney, etc…)
In fact, as you'll see in just a second, Doug Hall was able to build a computer program that is 99.25% accurate at predicting the future success of a product or service.

(I'll show you a modified form of this same computer system that you can start using in the next 15 minutes. It's cheap, easy, and works.)
You can start using this information on everything from emails to physical products for sale on Amazon and even affiliate products or local business services.
Let's dive in…
Only 3 Things Matter…
There are just three questions that you have to answer before someone will  give you their hard earned money…
What

exactly

are you going to do for me?
Why should I believe you can/will

actually do this

for me?
Why is

this

so much better than my other options?
If your target audience likes the answers you give them to those three questions, they'll give you their money.
Now, at first these three things might not seem that profound.
In fact, they probably sound very familiar if you've read other marketing books.
The real magic is is how Doug explains these 3 Marketing Laws.
He does a great job breaking down each law so clearly, that you start to understand them at a different level.
Maybe it's because he's an inventor and not a traditional marketing consultant.
Or maybe it's because there are lots of great examples in the book.
I don't know.
But once these three marketing laws are deeply ingrained in your mind, it changes the way you analyze every offer.
Let's deconstruct each question…
What exactly are you going to do for ME?
People mostly care about themselves.
Period.
Their radio is usually tuned to WIIFM. (What's In It For Me…)
At the end of the day, most people could really care less about how you arrived at some product feature, how smart you are, or how cool you think your product is, unless that directly translates to a real benefit for them.
Now, using "benefits" in copy is no big secret.
Every copywriting book worth reading will have a section pounding home the idea of presenting "benefits".
That's not new.
What is new, is the importance of what Doug calls "Overt Benefit".
The "overt" part is what you've got to focus on.
You need to spell out "exactly" what you're going to do for them.
It must be so specific that they have a benchmark to measure success against.
People are in a hurry.
And there are literally thousands of advertisements they'll be bombarded with today.
If you don't spell out exactly what you're going to do for them, you have almost no chance of getting their attention, even if they're the perfect target for your offer.
The key question to ask isn't, "Have I presented benefits?".
The key question to ask is, "Do they know exactly what this will do for them?".
Imagine someone who doubts literally everything you tell him, unless he's personally experienced it.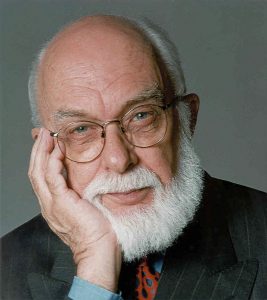 He's a skeptic.
Now imagine that same person, in a hurry.
That's who you have to convince.
Total skeptics…
They've been ripped off before…
They're fearful of doing something stupid…again.
Your only hope is to make your benefit so clear, that they instantly know what you're going to do for them.
Get this wrong, and your prospect thinks: "Yeah right…where have I heard that before"
Get this right, and your prospect thinks: "Wait a minute, either this guy's lying, or he's got exactly what I've been looking for…"
Here are some examples:
Obscure Benefit: I can help you grow your business.
Overt Benefit: I will show you how to change 3 things on your optin form to get 30% more subscribers.
Obscure Benefit: I will teach you to train your dog.
Overt Benefit: I will show you how to use a tennis ball and a rope to teach your Bulldog to ride a skateboard.
Obscure Benefit: Our detergent cleans stains better.
Overt Benefit: Our detergent completely removes blood, mustard, nail polish, paint, and even black ink from white dress shirts.
See how easy it is for them to determine that you either told the truth or you told a lie?
See how the overt benefit is extremely specific?
That's what they want.
There's no ambiguity.
The WIIFM signal is coming in loud and clear.
Now, let's move on to the next question…
Why should I believe you can/will actually do this for me?
In the book, Doug calls this the "Real Reason to Believe".
Again, the overall concept of "proof" is found in most marketing books and isn't new.
What's new is how much "real proof" is needed to make the sale.
Customer confidence is at an all time low.
The key is to come up with credible, real, and tangible proof that you will actually do what you promised.
You have to make your proof so compelling, that even a total stranger who's never heard of you before believes you can and will give them the benefit that you promised.
TV infomercials usually do an exceptional job presenting proof.
They often show the unique mechanism and real usage which gives you a reason to believe.
For example, I've never purchased a Bacon Bowl Maker, but in less than 90 seconds they have shown plenty of proof that the product actually does what it says.
In other words, I have no doubts that if I purchased a Bacon Bowl Maker, I could make a bacon bowl.
(Tip: Create a list of all the ways you see other companies providing proof, then adapt and use in your own offers.)
The important thing is to be ruthless with your presentation of proof.
It's never enough to say, "We did this, and it worked." or "Trust us, we have 5,000 happy customers already".
Remember, you're dealing with skeptics who are resistant to believe, and have been taken advantage of in the past, and want to avoid that embarrassment.
You've got to prove it beyond a shadow of doubt.
By the way, if you want proof that this makes a huge difference, just look at the conversion rates for your customer email list vs. cold traffic.
In most cases, the only real difference between the audiences is that you've already built up trust with your past buyers.
For example, it's not uncommon to send out an email to our past MarketBold customers and see a 15-25% conversion rate for our new software products.
The same offer presented to cold traffic will often have a conversion rate between 2-5%.
What's going on?
Trust
Our past customers know that we deliver on our promises.
We've already earned their trust.
And that's what you're trying to do when you add a proof element.
You're trying to establish trust that you'll do what you promised, for those who don't know you yet.
Now, let's move on the the final question…
Why is this so much better than my other options?
Not only is our prospect a skeptic and in a hurry…
He also has a limited amount of money.
He's comparing similar products…
"I wonder if Ford or Chevy or Dodge is better?"
Or he's comparing similar options…
"I wonder if I should buy this Facebook advertising book or if I should just spend that money on more Twitter ads?"
So, your goal is to show them how dramatically different your offer is, than the other options they have.
This assumes, of course, that your offer actually is better than his other options.
After all, if you sell a commodity, it's difficult to compete on anything but price.
Gas is gas.
Corn is corn.
Flour is flour.
Until it isn't.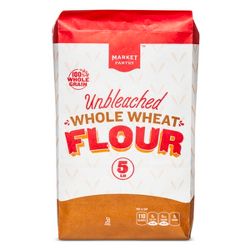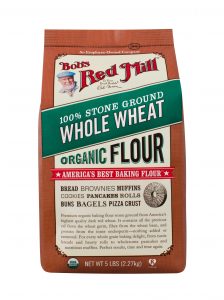 Setting your offer apart by clearly demonstrating the dramatic difference is a key to making the sale.
(Note: The second part of this book deals specifically with designing products that are dramatically different, and is well worth the read.)
How To Use These 3 Laws To Make Predictions
Once you understand that these three laws are the primary factors in persuasion, you should work backwards.
And that was the big idea that Doug developed in Merwynn.
Merwynn is an artificial intelligence computer program that predicts if an offer will be successful with 99.25% accuracy.
You can pay Doug and his team to analyze your idea in Merwynn.
You can then take the Merwynn results and refine your product idea further to make it more likely to succeed.
Being able to predict the success of a product or service is one of Doug's superpowers.
Imagine being able to predict which products are worth your time and money…
How about being able to accurately predict which Adwords ads will get more clicks, or which email subject lines will result in a higher open rate?
Or what landing pages will convert best…
From buying a book, clicking a YouTube video, or ordering flowers online, you can work backwards to predict success.
As long as you're trying to persuade someone to do something, you can use these three marketing laws (or the three questions) to determine how likely you are to get your desired result.
The key is to score the offer with as little bias as possible.
You essentially work backwards, like this:
How well does this answer the question, 'What exactly are you going to do for ME?' on a scale of 1-10?
How well does this answer the question, 'Why should I BELIEVE you can/will actually do this for me?' on a scale of 1-10?
How well does this answer the question, 'Why is this so much BETTER than my other options?' on a scale of 1-10?
After you've scored your offer as honestly as possible, just average the results to get your probability of success.
Example:
Overt Benefit: 5 of 10
Real Reason to Believe: 7 of 10
Dramatic Difference: 3 of 10
_________________________________
Probability of Success: (5+7+3)/30 = 50%
The Hardest Part…
Is it really that simple?
Yes, it actually is.
But…
Staying focused on just these three primary drivers  is the hard part.
After all, there's a ton of conflicting information about what matters in marketing.
And everyday you're bombarded with a "new" marketing idea.
So, how can I be so sure?
Well, what makes this book so compelling is that it's based on real tests where millions of dollars were spent on analyzing 4,000 different products in the real world.

I can't go into all the details here, so make sure to buy the book.
But I can tell you that using this information every day, I can attest to how important it is to stay focused on just these three core laws of marketing.
If you stay focused, you'll find that you have a lot more clarity about what to do next.
You'll work with confidence and know that what you're doing really matters.
You'll make a big impact, because you'll be focusing on the three main criteria that your prospect considers when analyzing your offer.
But in order to actually implement this, and stay focused, I'd encourage you to setup a system…
Creating Kaizen…
In order to really benefit from these three laws, I'd encourage you to create a system to implement it consistently in your business.
Here's how to do that:
Step 1: Write down the three laws and their associated questions.
Step 2: Write down the offers you want to improve.
Step 3: Pick one of these three questions that you want to focus on.
Step 4: Pick one offer that you want to apply this question to.
Step 5: Brainstorm a list of ideas for improving in that one area for that one offer, and write them down.
Step 6: Write down the specific steps you'd need to take to implement these improvements, schedule the tasks, and complete those steps.
Step 7: Start over at Step 3.
This is KAIZEN.
And these constant improvements are going to dramatically change your business, because you're focusing on the three areas that actually matter.
But wait, there's more…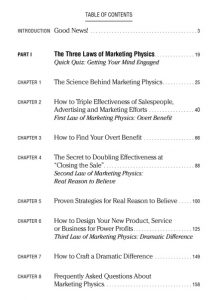 I honestly have only covered a small fraction of what's inside this great book.
The part I've discussed today is only the first half of the book.
The second part is about creative offers that convert using this as the foundation during the development process.
This book is worth every penny!
Get the paperback or hardback version. (I own the hardback version)
Personally, I wouldn't advise only buying the kindle version, because there are lots of charts and graphs that don't display well on a kindle screen, and there are lots of pages you'll want to quickly reference in the future.
I emailed Doug a few weeks ago to make sure that he'd have enough copies in stock at Amazon, and he forwarded the request over to his publisher.
So there should be enough copies if you buy now while everything is in stock.
I've read my copy 3 or 4 times now, and each time more great ideas jump off the page.
Doug is a great guy, and a real master of testing, marketing, and human psychology.
I can't recommend this book enough.
The marketing clarity you'll get from reading this is well worth your time and effort.
What do you think…
Leave your feedback below.
If you have a product or service, and you want some constructive criticism using these 3 marketing laws, leave that information below.
I'll do my best to take a look and give constructive feedback in the comment section.