Breakthrough discovery for 2023 and beyond...
Predict YouTube™
Search Volume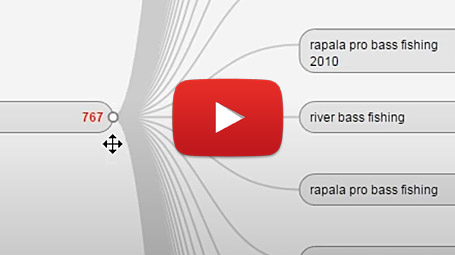 Predict the search volume for any keyword on YouTube.com...
Know exactly which keywords you should target with your videos, so that you can instantly start getting views and traffic...
Get more traffic from YouTube directly to your landing pages and offers, and start making more sales...
This works for brand new YouTube accounts too...
Let's be honest.
If you've ever uploaded a YouTube video and then sat there disappointed (0 views), then you know exactly how hard it can be to get views sometimes.
Back in September 2014, Google removed the YouTube search volume tool, which was the only way to know for sure that the keywords you were targeting were actually getting searched day in and day out.
Do you remember the YouTube keyword tool?
Today, it's no longer available. Which means that thousands of video marketers are left to use their "gut instinct" when it comes to picking the best keywords to rank for.
And that just won't cut it...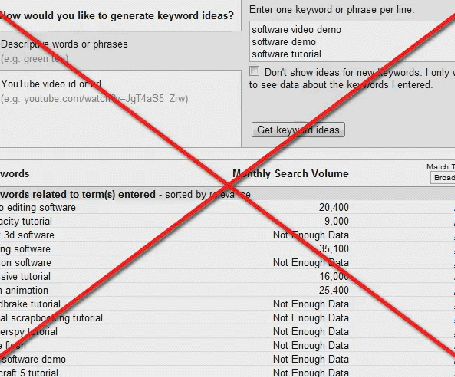 So, what keywords should you use?
That's a great question...
The keywords with the most CHILDREN.
Why?
Because when you find keywords that have lots of "child terms" (terms that are suggested as longer tail versions of the parent keyword), you know you have found a keyword that is getting searched often enough to have many variations.
HINT: Watch this video if you haven't already...it explains our reverse engineering and how we discovered this video marketing intel.
In fact, based on our reverse engineering, it takes at least 300 unique searches for a keyword to begin to show up as a suggested term. Which means, the keywords that have 10, 20, or 150 child terms are the most searched terms in your market.
For example, let's say you want to know which of these two keywords has more search volume on YouTube: "Rv Cars" or "Remote Control Cars". You could just guess, and go with your gut.
Good luck with that. :)
It's a far better idea to check and see which of these two keywords has the most keyword suggestions. Because as soon as you know that, you know for sure which of the parent terms is searched the most.
Now, I know what you're thinking...
Does this really work?
I mean, could it really be that easy?
Yes, and I can prove it to you.
We recently reversed engineered YouTube in order to determine if this method actually worked. And the results were surprising.
Check this out...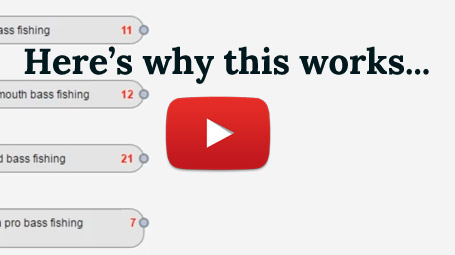 Now, take a look at some of these keyword results we got back from TubeExplore: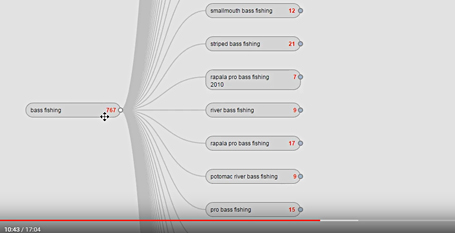 Can I ask you an honest question?
If you had the ability to know exactly which YouTube® keywords were searched the most, don't you think you could finally get more views, likes, comments, and subscribers?
Mmm...hmm.
Me too.
That's exactly why we built this tool.
The good news is that this software works for existing YouTube channels as well as brand new YouTube accounts...even if you've never uploaded a video!
You can use this tool to get an unfair advantage on the competition and start getting traffic from YouTube today.
We're talking about YouTube search volume intelligence.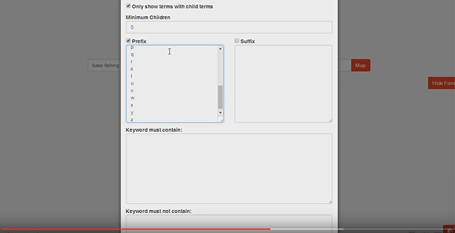 You'll be discovering which keywords have the highest search volume...something your competitors just won't be able to know for sure.
In fact, to prove this, we tested this concept thoroughly using reverse engineering at Google as well.
(Since Google also has a search suggestion feature as well as a search volume tool, we were able to take the concept and prove it with real tests.)
We were able to predict with 100% accuracy which terms had the highest search volume.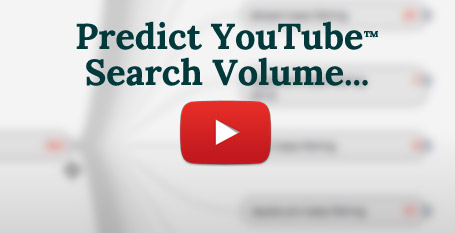 Seriously, it's super easy to use (even my 10 year old daughter can use it) and you'll know exactly which keywords you should target with your videos if you want to get the most views.
And, as I said earlier, this works even if you've never uploaded a video, and even if you've just created your YouTube account today.
You get the point.
If you can finally see which keywords have the highest search volume on YouTube, you'll be able to get more views from each video you upload, which will get you more subscribers...which results in more views...which results in more subscribers, etc. ;)
See how that works?
And that's great news for you too.
Because now, after careful testing and tweaking, we're ready to make TubeXPlore available to you...
Retail Price: $97.00
Today's Price: $47

But not only do you get the TubeXPlore software, you also get these step-by-step training videos inside the Member's Area...
Take a Sneak Peak Inside the Member's Area...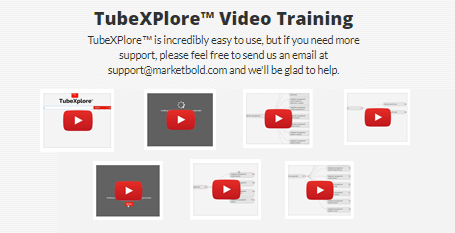 Video 1: PC or Mac Installation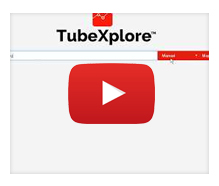 Start searching for the highest search volume keywords in the next 90 seconds on either a PC or Mac (using Chrome or Firefox). (There's actually nothing to install as long as you have a browser...I'll show you how to get setup in under 90 seconds so you can instantly start finding the best keywords on YouTube.)
I'll show you the fastest way to get up and running quickly, so you can start getting traffic from the highest searched YouTube keywords today...
Video 2: Finding Great Keywords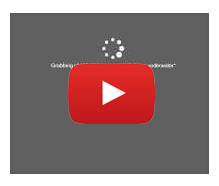 The game-changing TubeXPlore tactic (the only software tool in the world that can currently uncover this data) that can instantly release a flood of traffic to your YouTube videos. (In fact, using the Manual search discussed in this video is one of the best ways to discover the hottest topics in your market to create your videos around.)
The way to go unlimited levels deep in any market, and see exactly which keywords are getting searched the most on YouTube. (And don't worry, these keywords are often easier to rank for because without this software, you're simply not able to see this child term data that reveals search volume.)
A 1-click trick to export all your keywords to use in your videos. (In fact, you can use these keywords to rank in organic SEO as well. More on that in another video...)
Video 3: Automatic Discovery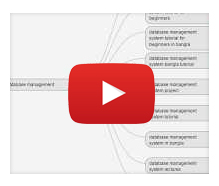 The "Drill Down Method" (automatically find the hottest keywords on YouTube) that reveals a treasure trove of keywords and topics in your market you could never discover by searching on YouTube alone. (Hint: You can see how to do this manually in the video above...but we took it to a whole new level using an advanced algorithm and linguistic concepts.)
The one thing you can do today to find the best YouTube keywords (and it doesn't matter if you've got a 10-year old YouTube channel or you sign up for a new YouTube account today) and start getting traffic to your videos fast. (In fact, you'll know more about your market, and which keywords are being searched the most on YouTube, than experienced YouTubers...even if they've been at it everyday for 10 years.)
The little-known way to drill into YouTube keywords to find the hottest topics and video search trends. (And how you can get thousands of video views faster, even if you're a total rookie in the market and you're YouTube account was opened today.)
Retail Price: $97.00
Today's Price: $47

Video 4: Advanced Filtering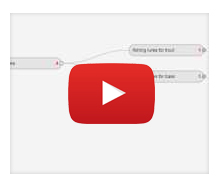 A unique (but 100% scientific and accurate) way to know exactly which keywords have the most searches (and filter out all the keywords that are complete duds and are unpopular on YouTube) so that you can always target the hottest keywords and stop wasting time making videos around topics that nobody cares about. (Best part is, you end up knowing more about what viewers want in a few minutes than top brands know, and they've been competing in this market for years!)
How to make sure TubeXPlore discovers the highest searched terms. (In fact, by clicking this one checkbox, you can be certain that only the highest searched keywords show up, so you can spend your time getting the traffic you need, and stop wasting hours targeting the WRONG keywords.)
How to use the 2nd largest search engine in the world (YouTube) to find priceless market intel. And how to drill into the biggest (and most competitive) markets online, and know exactly which keywords you should target with your content.
Video 5: The #NUM Advantage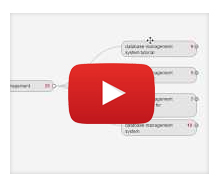 How to quickly filter through 1,000's (even 10,000+) keywords and get back just the highest quality keywords. (These are the keywords that are getting searched every single day on YouTube, so you know that if you create videos around these terms, you're going to be able to finally get that traffic you're after.)
What THE most important number is for any keyword on YouTube. (Hint: It's not the number of words or the frequency of the term in YouTube suggest.) In this video, you'll see how we use this number to make sure we only get the best keywords to target fast.
The #1 way (easiest method ever discovered) to find keywords for your YouTube videos. You'll not only know which keywords you MUST target in your channel, but also which keywords you MUST NOT target, if you don't want to waste your precious time. (Don't make the huge mistake of spending hours creating videos about stuff nobody cares about.)
Video 6: Find EVERY Keyword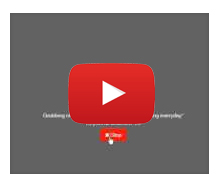 How to tell - almost 100% of the time - which keywords are going to be total duds or traffic floods, even before you've created a single video. (And how to fix a "so-so" video so it gets a ton of views.)
How to legally use the 2nd largest search engine in the world to promote your videos. And how to use the letters of the alphabet (Yes, a-z) to get more traffic to every video you ever upload. (Note: this has nothing to do with buying backlinks or wasting time on long video descriptions or adding a bunch of useless tags.)
The TWO most important lists to use with TubeXPlore to make sure you find even the deepest keywords and topics in your market. (In fact, when you use this method, you'll have more keywords than you could ever target, so you'll need to GET RID of many of them, so you are targeting just the best terms.)
The best way to make sure you're finally seeing ALL the keywords being typed at YouTube. (The first trick is to make sure you target long tail ADDITIONS to your keyword. In this video, you'll see both ways and why you want to use them at the same time.)
The secret to making sure your video is "Traffic Ready". Also, a simple way to use single characters appended to the end of your keyword to discover entirely new markets and topics you would never have thought of. (And how to leverage this brand new keyword data for lots of traffic to your videos.)
Video 7: The BEST Traffic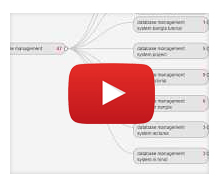 The most powerful way to exclude the WORST keywords. (Hint: When you do this, you'll make sure you're only seeing keywords that represent your target market.)
A "stupid simple" way to save time whenever you are trying to find the best keywords on YouTube. (Yes, this works even if you're brand new to the market and don't know which keywords are BAD and will be a waste of time.)
The 1-minute tweak that will reveal the most targeted keywords on YouTube. (And how to make sure that these keywords also have the highest search volume and will result in views, subscribers, and traffic to your site.)
The "Word Filter Method" to use when you want to make sure that the people who will be watching your video are actually the people you are trying to target. If you'll just do this, you're videos will be MUCH MORE likely to be seen by the right buyers almost every time. (Note: Your videos will also get more comments and likes too, because your videos will be exactly what the viewers crave.)
Click the button below for instant access...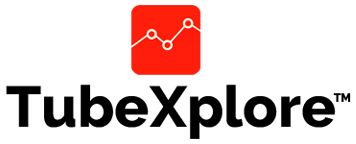 Retail Price: $97.00
Today's Price: $47