Breakthrough software discovery for 2018 and beyond...
The Mind Reader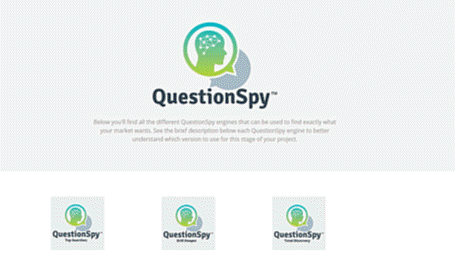 Find out exactly what buyers must hear BEFORE they are willing to buy...
Know exactly what content to write so that you instantly build trust and get buyers (not tire kickers) in front of your offers...
Write persuasive copy by reading the mind of the buyer and make your offer nearly irresistable...
This works for SEO, PPC, YouTube, etc...
Let's be honest.
Search engines are evolving rapidly and the way we use search engines is changing just as fast. Not that long ago (1997-ish), people used to simply put in one or two words into Google, Yahoo, MSN, AOL, Altavista, HotBot, LookSmart, Overture, and Lycos...
Do you remember those good 'ole days?
Today, with voice to text technology being common in every major smartphone and search engine algorithms that use AI and machine learning, people simply don't use search engines like they used to...
Today, people type or ask entire questions and phrases at Google.
And that's good news for you...
Why?
Because when you can see the most important questions that buyers are asking, you can know exactly what buyers want and perfectly craft your offer to the wants and needs of the most hyper responsive buyers.
These hyper targeted long tail keywords are often 100x more likely to result in a sale than a generic broad keyword.
For example, if you sold iphones in an ecommerce store, would you rather have 100 visitors from the keyword "iphone" or 10 visitors from the keyword "where can I buy a cheap iphone 6"?
That shouldn't be hard to answer at all.
When you know how to get hyper responsive buyer traffic to your website, you can make a bigger profits with even a small number of visitors.
And imagine what happens when you get a large number of hyper responsive buyers to your offer...
But there IS a catch.
Google still has about 75% of all search engine traffic.
And until today, finding ALL the questions that buyers and future customers were asking from Google was nearly impossible.
That's all going to change after today...
Introducing...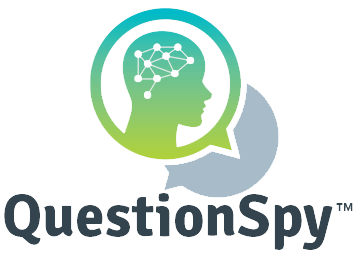 QuestionSpy uses a natural speech algorithm and advanced parsing technology that digs deep into Google and brings back all the questions that the market is asking about your products and services.
You'll know exactly what people are looking to buy, and what they MUST know before they'll ever pull out their credit card and make a purchase from you.
Don't just take my word for it, check out this video and get a sneak peak at exactly what QuestionSpy can do for your business: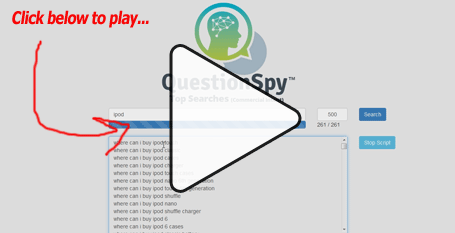 Now, take a look at some of these commercial intent questions that QuestionSpy pulled directly from Google: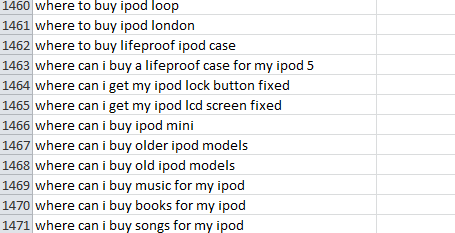 Can I ask you an honest question?
If you had steady visitors coming to your offers every day from hyper responsive buyer keywords like these, do you think you would make more sales?
Mmm...hmm.
Me too.
That's exactly why we built this tool. It was for our own "in house" use and we used it to immediately dig up some incredible keywords for a Fishing blog we started.
The good news is that this software works for SEO, PPC, Affiliate Marketing, Amazon Book Marketing, YouTube, Content Marketing, CPA, etc...
We're talking about market intelligence.
You'll be discovering keywords and priceless market research that your competitors have no clue even exists.
In fact, to prove this, we tested these keywords with PPC (see the video in the Member's Area) and we were able to get 5¢ clicks in the Loan market! (It's really not uncommen to spend over $45 per click for traffic in this market...and million dollar budgets are the norm.)
Take a look at this screenshot and at how targeted this Loan traffic is...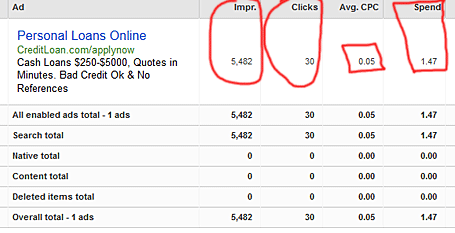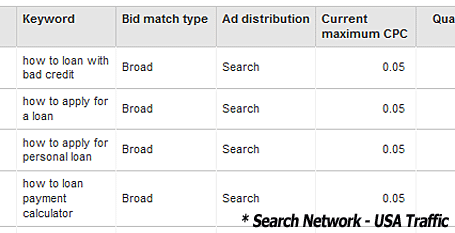 Seriously, my ad was terrible. (I'm not personally in the loan market. I just wanted to prove this worked, even for a rookie playing in one of the most cutthroat industries online.)
And you get the point.
If I can get traffic in the LOAN market for 5¢ a click with a terrible ad, don't you think you can drive traffic to your offer without breaking the bank?
Yes, I agree.
And that's great news for you too.
Because now, after careful testing and tweaking, we're ready to make QuestionSpy available to you...
Regular Price: $47.00
Today's Price: $27

But not only do you get the QuestionSpy software, you also get these incredible market research intelligence videos inside the Member's Area...
Take a Sneak Peak Inside the Member's Area...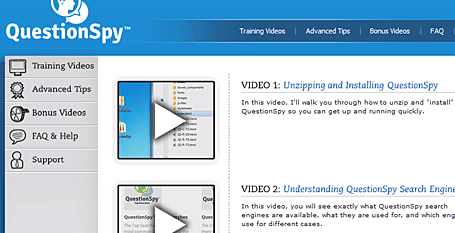 Bonus Video 1: Gang Tattoos & Loans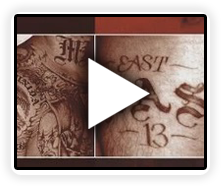 What Gang Intelligence Officers (who precisely identify gangbangers in prison by their tattoos) can teach you about finding dirt cheap traffic in any market. (It's astonishing how few people know this, yet anyone with a keyboard and a mouse can find these traffic sources. In fact, we used this exact method to get 5¢ clicks in the LOAN market, when competitors are fighting like dogs over $45 per click keywords!)
A neurological discovery that lets even rookie marketers easily get inside the head of the biggest buyers in their market. (Know exactly what to sell to your market and how much you can charge, even before you create your product or service.)
Bonus Video 2: Asking Better Questions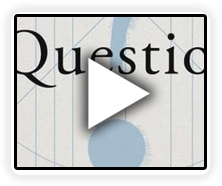 The game-changing Berger Question tactic (used by top innovators, entrepreneurs, and creative thinkers) that can release a flood of "starving" buyers to any page you want. (I've gotten some of the most targeted buyers to landing pages for pennies using this very method that anyone can learn in five minutes.)
The one kind of keyword you absolutely MUST target if you want to get buyer traffic to your page today. (And don't worry, these keywords are usually VERY EASY to rank for in SEO. And you can test them quickly with cheap PPC clicks because most of your competitors don't have a clue how to find them.)
A 90-second trick to find hot keywords that bring targeted traffic to your site. (Actually, it only takes a few seconds. Just type in your keyword and click one button, then watch QuestionSpy do all the work for you as you uncover hyper-targeted, buyer keywords that bring you more traffic, leads, and sales.)
Bonus Video 3: Market Intelligence Case Study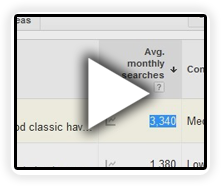 The "Drug Dealer Interrogation Method" (used in court to grill Contra drug dealers under oath during cross examination) that reveals exactly what your buyers want to know BEFORE they are willing to buy anything. (Hint: You can see this method in action in the book Dark Alliance, that linked the Northern California drug ring with the CIA.)
The one thing you can do today to finally see sales (and it doesn't matter if you have your own product or just promote affiliate offers) and become an expert in your market. (The truth is, buyers actually want you to do this. And they'll reward you for doing this by pulling out their credit card because they know they can TRUST you now.)
The little-known reason why your competitors are killing their profits by buying traffic. (And how you can get the very same buyers for pennies, even if you're a total rookie in the market and your product was unheard of until today.)
Regular Price: $47.00
Today's Price: $27

Bonus Video 4: Starbucks® & SPIN Selling®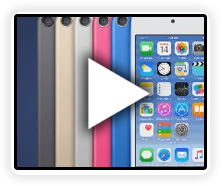 A unique (but 100% scientific and accurate) way to know exactly what buyers want to buy, even if you no nothing about the market at all. (In fact, you'll see me do this live on video for a market I have absolutely no intel about. Best part is, you end up knowing more about what buyers want in a few minutes than top brands know, and they've been competing in this market for years!)
How to make your landing pages hook MORE buyers by spending far LESS time creating them. (In fact, almost 100% of the time, people who spend HOURS creating perfectly crafted landing pages leave off the most important things buyers really wanted to know anyway. Here's the simple converstion rate FIX.)
How the CEO of Starbucks, Howard Schultz, headed off a business disaster using "prophecy" and why you MUST do this before you even start on your next product. (Hint: This has nothing to do with the Bible or religion, but everything to do with knowing ahead of time what people really want to hear, and then creating a perfect message-to-market match to avoid all buyer resistance.)
What the #1 bestselling business sales book on Amazon.com (at the time of this writing) can teach you about creating the perfect landing pages. (This method is being used by Fortune 500 companies to sell high ticket products and services, takes just a few minutes to implement, and can result in double digit conversion rate increases almost immediately.)
Bonus Video 5: The ONE Advantage
How to quickly cut your product research time down to almost nothing, but still know exactly what problems buyers are willing to PAY to solve. (Internet marketers who think QUALITY isn't critical are out of their minds. And this proves it.)
What the late, great copywriter Gary Halbert said was THE most important business advantage. Leverage Google to get intel Gary never had access to, and find buyers with cash in hand, ready to buy your product today. (Hint: Gary said if he could only have one single advantage in business, this would be it. You'll agree.)
The single easiest way to create a product ever discovered. You'll not only know what you MUST include in product, but also what you must LEAVE OUT of the product. (One huge mistake is spending lots of time creating features of a product nobody cares about. It's a waste of your time and a waste of theirs...and you'll end up with a low conversion rate and negative reviews.)
Bonus Video 6: FAQ & Trust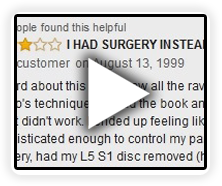 How to tell - almost 100% of the time - if your book idea is going to be a total dud or a bestseller, even before you've written a single page. (And how to convert a "so-so" book into a bestseller too.)
How to legally use the glowing 5-star reviews from other Amazon bestsellers in your category to promote your own book. And how to siphon off the nastiest negative reviewer into more book sales for your new book. (Note: This has nothing to do with leaving links or comments on other books. And there is absolutely no Amazon TOS violation in doing this. Yes, we will prove it.)
What Chris Kyle (the most lethal U.S. sniper in history) and Zig Ziglar (the late, master salesman and NY Times bestselling author) knew about writing books that fly off the shelf. (Hint: The first key is to have a crystal clear roadmap for your book. The second key is how to get that roadmap that makes the writing process a total breeze.)
The 2 best ways to make sure your book takes off faster and makes more sales on Amazon.com. (The first is to match your title to actual keywords buyers are searching for. It's easy using this method. The second has to do with your book description pulling in buyer traffic and should never be overlooked.)
The secret to making sure your book is "Bestseller Ready". Also, a simple way to use tiny, short books to build a responsive email list of buyers. (And also how to leverage this list for lots of honest, 5-star reviews for every book you ever publish.)
Bonus Video 7: Burgler, Mafia, and Bank Heist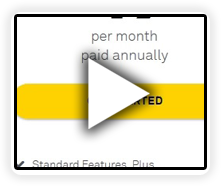 The most powerful emotion to master in copywriting. (Hint: It's NOT fear, happiness, or anger. This emotion is so powerful, it plays with your prospects mind and knaws on them until they buy the product. Even the most reluctant of buyers will cave in eventually because you do this.)
A "stupid simple" way to find cheap, targeted traffic that will reveal exactly if your copy resonates with your market. (Yes, this traffic is dirt cheap. But don't let that fool you. It's super targeted and you can use it today to test your offers and tweak your copy until it converts like crazy.)
The 10-minute salesletter tweak that will drive targeted, organic SEO traffic to your sales letter, without hurting your conversion rate. (And don't worry, there's nothing spammy or scammy about this method. Google actually made an update in favor of this recently and rewards it with double and sometimes triple the traffic when you do it right.)
The "Superthief" way to construct a sales letter, based on the Biggest Bank Heist in U.S. History. If you'll just do this, you're offer will hit the bullseye the first time, almost every time. (Note: Buyers love this because it's like you're speaking about EXACTLY what they wanted to hear. Even though it's pure selling, it LOOKS and FEELS like your giving away great content and buyer resistance drops dramatically.)
The "Lobster Boat Kid" method that makes it almost impossible for buyers to resist your offer, even though you NEVER ask for the sale. (This takes almost no effort on your part, and feels completely natural, so it's perfect if you HATE the process of copywriting.)
Bonus Video 8: Harvesting Market Intel
The "7-11 Spy" Keyword List and why you MUST use this FIRST, before you waste time and effort on any other keyword research. (Every investigative journalist uses 6 of these every day. The real breakthrough is when you combine the first 6 with the other 12. Then watch what happens to your conversion rates.)
How a "Victim's Assistance Crime Package" handed to an Amish woman led to a keyword research breakthrough. (This little-known tip will allow you to profit from your top competitors keyword research, and get SEO traffic to your offers quicker.)
A fast and effective way (used by a Vermont Country Store Owner) to know for certain which keywords are good and which ones are a waste of time. (Super effective, and everytime you do this you'll get fresh buyer insight about your market that you're competitors just wish they had.)
Regular Price: $47.00
Today's Price: $27

Bonus Video 9: A Jewel Thief & Relevance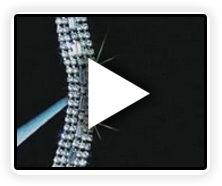 Where to find the best keywords that instantly position you as an expert and build trust so you get the sale. (And also, how to sort the keywords from most valuable to least valuable, so you spend you time on the highest ROI keywords.)
How a small change in your keyword research method can reveal better keywords, 100% of the time. (Potentially letting you know which keywords represent "cash in hand" buyers and which keywords just represent "tire kickers".)
How to group your keywords into hyper-targeted lists. (And also how to make perfect landing pages so you know immediately which groups represent buyers.)
What a confession from a master jewel thief can teach you about finding out what buyers are looking for, so you can give them exactly what they want to buy. (Straight from Bill Mason's mouth: "I was less interested in the kinds of questions they wanted me to ask than in those I really wanted answers to.")
Bonus Video 10: Finding Pockets of Buyers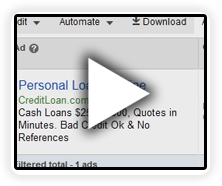 The backwards method to guarantee you have a high quality score and get the most traffic to your site. (Yes, it's very counterintuitive, which is why your competitors aren't doing it and won't be able to figure out how you did either.)
The secret way to get Microsoft to tell you where "pockets" of buyers are located. (No, you don't have to have a PC or Windows. This also works on a Mac computer. Doing this got me priceless intel in the hyper-competitive loan market for pennies.)
What an industrial engineer, who wrote a book on using statistics to catch more fish, can teach you about finding cheap PPC traffic in hyper-competitive (and high cost-per-click) markets. (And how a quick search will show you keywords that tap into "buyer psychology" even before you've spent any money on your PPC ads.)
A powerful "twist" that makes sure you get the most important words in your ads, making your ads almost impossible NOT to click.
Bonus Video 11: Buyer Relevance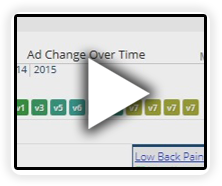 What the "China Study" (the most comprehensive nutrition study ever conducted) can reveal about CUTTING ad costs while driving up your CTR%. (Hint: It has to do specifically with the 15+ questions they ask in the introduction, but doesn't stop there.)
The "Playground Bully" psychology weakness that reveals exactly what should be in your headline to get the click. (A 1st place Top Chef Masters winner revealed this "brain glitch" in his recent book. And you'll see how easy it is to use it in your next ad too.)
How to make more money from your ads by NOT being persuasive. (This is critically important to know if you find yourself trying to "hype-up" your ads in order to get the click.)
A truly "no-brainer" way to improve your CTR% and CR%, by writing your ads FASTER. (Master this and writing great ads becomes a "piece of cake".)
Bonus Video 12: Russian Mafia & Local Business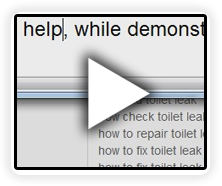 The "simple question" that will create local marketing breakthroughs. (Ideal for getting people to pick up their phone and dial your local number whenever they need your products and services.)
The exact way to find cheap ad opportunities in your local region that bring in lots of hyper-targeted prospects and customers. (Your biggest competitors in town won't be able to figure out how you're transferring their past customers to call your phone line. And it's completely legal and ethical too.)
A scientifically proven way to know exactly what to say in your newspaper ads and local PPC ads to get the phone ringing. (One huge local marketing mistake is paying lots of money for clicks. This method is much, much cheaper and works better too.)
How to use local ads and precise message-to-market match to drive up sales for your small business. (This tip is perfect if you're tired of paying the high cost of yellow page ads that don't result in phone calls and new customers.)
How to get dozens of "viral influencers" who will share your phone number all around town and refer customers to you, by simply becoming the local trusted expert. (While this technique is based on an investigation of the Russian Mafia, it has nothing to do with organized crime. In fact, it's so simple, you'll wonder why you've never thought of doing it before.)
Bonus Video 13: FBI Interrogators Talk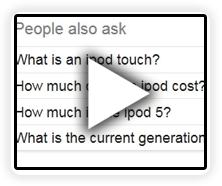 How to finally rank for dozens of keywords that bring in targeted buyers every day, like clockwork. (Yes, this works for brand new sites too. And you don't need to know much about SEO because these are low competition keywords anyone could target, if they knew how to find them.)
The single best way to find keywords that bring in buyers 24/7 using SEO, but take very little effort to rank for. (FBI Interrogators use this same method to squeeze out all the juicy info they need during an investigation. Today, we can use software to do the heavy lifting and dirty work.)
How to eliminate almost all the "SEO waste" and make sure the keywords you pick will bring in buyers from the first day you rank for the term. (If you're tired of getting ranked for "junk traffic" terms, you don't want to miss this technique.)
How to quickly build a huge list of low competition, high search volume "buyer keywords" without spending any money on testing. (Honestly, I always recommend testing with PPC first. But if you don't want to do that, take Seth Godin's advice and pay attention to what really matters, or you'll waste lots of time and money on keywords that won't ever convert.)
How to write smokin' hot copy that Google loves to rank and buyers love to buy from. (This is unlike any other SEO method because it puts the buyer first, persuasion second, and Google dead last. But Google absolutely loves this.)
Bonus Video 14: Google Loves Questions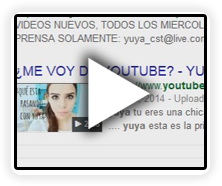 How to write the perfect YouTube headlines and descriptions so your videos get ranked, watched, and liked. (This is a reverse engineered method that works like gangbusters to make sure people see your video and can't resist clicking on it.)
Why copying the most successful YouTube videos can actually hurt your channel. (And what kind of videos your future customers really want to watch so that they subscribe and see you as an expert.)
What a female, Spanish language YouTube beauty vlogger (who has 13,968,678 subscribers right now) can teach you about making a famous YouTube channel. (No, I don't speak Spanish or care about Beauty products. I actually discovered this because she put a Question Mark upside down in her video. You'll see why.)
How to "program" YouTube viewers to click your description and opt-in to your lists. (There is nothing scammy or spammy about this either. Watch your video likes and positive comments go way up when you do this the first time.)
How to quickly create thumbnails that get clicked like crazy and drive traffic to your offers. (Boost your video CTR% by 30% or more, just by doing 3 things different to your video thumbnails.)
Regular Price: $47.00
Today's Price: $27

Advanced Tips 1: Let The Market Speak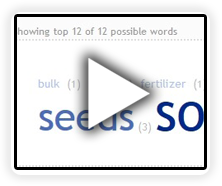 Know exactly what the market wants, and what they could care less about. (Yes, this works even better if you've NEVER worked in the market and don't have a clue where to start.)
How to "arrange it" so buyers will tell you all the little niches they are most interested in. (The ROI on some of these niches is astronomical. Often there is very little effort needed but huge buyer demand for solutions to these problems.)
How to use your top competitors testimonials to sell your own products and services. (Yes, this is completely legal and ethical. And you can even use their most negative reviews to create products the market can't resist.)
How to find the best hooks for your market using a simple question. (In fact, you'll instantly know the market "hot buttons" so you make sure you put them above the fold.)
The FBI hostage negotiator method to get good psychographic info in any market. (The former chief of the FBI's unit for hostage negotiation talks about using this method to create a precise profile, so you can get total cooperation. Use this method in your market so you can control the action.)
Advanced Tips 2: Email Marketing Tips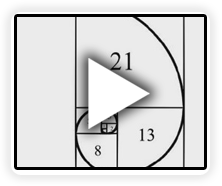 What Steve Jobs knew about asking better questions, and how it can increase your open rate and click through rate. (This reveals what should be in your subject line and also what should be in your email content.)
What Tim Horton's coffee and comic books have to do with writing emails that buyers open and respond to. (Everyone knows the power of Top 10 lists...but this is a powerful method I've never seen discussed publicly.)
How to write autoresponder messages and email broadcasts that instantly build authority and create trust. (In fact, while most people spend so much time getting traffic, it's the other "T" word, "Trust" that has a bigger influence on their bottom line than they realize.)
Is there a best type of Lead Gen Offer to send to your list? (Yes, and this has to be the fastest way to get future subscribers to create your lead gen offer for you, even before they've subscribed to your list. Weird, but true.)
Exactly how your should structure your autoresponder to get a steady stream of traffic to any offer, and keep everyone engaged and interested all the time. (Note: If you get this wrong, people will unsubscribe as soon as they get your messages. Get this right, and people become loyal fans and promoters of your content. You'll agree too.)
Click the button below for instant access...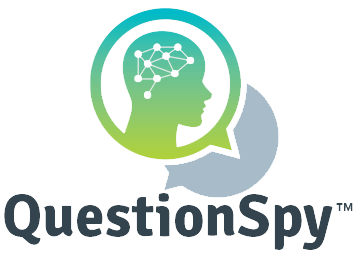 Regular Price: $47.00
Today's Price: $27